Back Pain FREE BACK SCREENING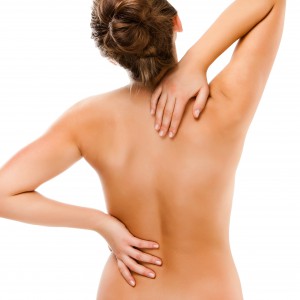 IT is important to act fast and avoid delay if you have backpain.
Many people suffer from back pain.Sometimes upper backache can be due to arthritis from the neck area, injury to the discs, degenerative disease of the back, injury to the back, trapped nerves and many other conditions. Sometimes a back pain can be due to your feet.
Back pain can range from dull aches, sharp stabbing at the base of the back or sudden sharp pain which can make it hard for someone to move around. We often see people come into our clinic that can barely walk and not able to sit down . In our reception  we have the added advantage of  also having high chairs to enable you to sit comfortably  .
Most people think that putting heat on the back is the right thing to do, this is incorrect. To help the inflammation and swelling  go down, putting an ice pack  SHOULD help the inflamed area The LEEDS BACK PAIN CENTRE supplies these for you.
Backache can be from a mechanical problem such as disc problems, tense muscles, ruptured disks and spasms.
The Leeds Back Pain Centres can also help with women that are suffering with back pain if they are pregnant.
Sudden jolts from being shunted in a car can also cause problems with your neck and back. We work with solicitors to assess a patient as quickly as possible and should the need arise we have a medical legal reporting service  Our reporting service is normally completed  within 2 weeks of seeing the patient, treatment plans may be able to start swiftly after the report . Our aim is to get the patient better as quickly as possible .We work hand in hand with  Eatons Solicitors in Leeds , If someone you know has had an accident we can arrange for you to see the solicitor at the clinic this can be arranged for you at your convenience.