DO YOU HAVE LOWER BACK PAIN?
A very common condition which we treat daily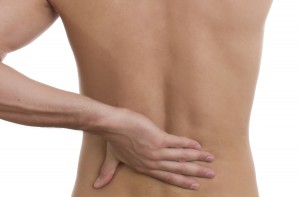 Low Back Pain is a very common condition. The most common reason for visiting a general practitioner is for pain experienced in the lower back.
Common causes of back and neck pain include:
Straining the muscles or ligaments
Pressure on the inter-vertebral discs
Nerve compression or entrapment
Damage to the vertebra (spine).
Back pain can occur suddenly or over time due to repetitive strain injuries. The Back Pain Centre prides itself on dealing with most types of back pain, whether it is arthritic pains or sports induced injuries. There are a number of reasons why a person can develop  lower back pain including conditions in the work environment. Working on a computer on a daily basis could aggravate the spine. If you lift or carry for a living, and you raise a heavyweight item, and lift incorrectly, this may lead to develop ongoing back pain.
After years of progressively worsening neck and lower back pain a colleague suggested seeing Dr.Tomer Gilboa for an assessment and treatment. After a course of treatment I am delighted that my neck and back pain has significantly improved to the point I can now undertake all my regular activities again.
Back pain is classified as either 'acute' or 'chronic'. Classifying pain as acute if it has been present for less than 6 weeks. Back pain is considered chronic if it has been present for more than 3 months. Chronic back pain can be experienced anywhere from the neck to lower spine and can be in one isolated area or radiate into the lower limbs, which could become a sciatic condition.
Mechanical:
Arthritic pain
Degenerative discs (slipped disc")
Thoracic or lumbar spinal stenosis
Spondylitis and other congenital abnormalities Fractures
Leg length discrepancy
Restricted hip motion