Reflexology, Holistic Massage and Acupuncture
Reflexology
Reflexology is one of the oldest forms of alternative therapies. Originated in china and records indicate that a form of it was practiced 5000 years ago.
The theory behind reflexology is that every organ and glands in the body can be mapped out on the feet. Points mapped out on both feet are known as reflex points and any tenderness or abnormalities shown, will alert the practitioner, the practitioner can then start to treat and clear any blockages through the feet. Most treatments will need a minimum of 3 sessions. Most people benefit at the clinic for booking sessions of 6, with one treatment free.
What can reflexology help?
Because reflexology reflects internal organs and glands so well, it is considered one of the best complementary therapies for targeting imbalances within the body's systems.
Reflexology can help bring about balance in the reproductive system for example working well with problems such as polycystic ovary syndrome or PMS. Treatments can encourage more regular monthly cycles and helps reduce the severity of PMS. The respiratory system can also benefit with chest complaints such as catarrh or asthma seeing improvement. The digestive, urinary and glandular systems also all respond well to reflexology.
What should I expect at a reflexology appointment?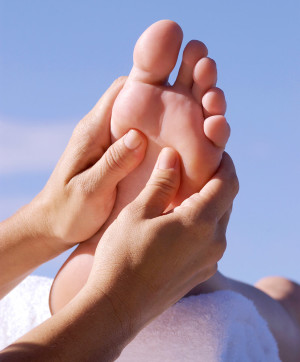 Your therapist will consult with you to devise a treatment plan that will meet your aims.You will only need to remove your shoes and socks and will be either seated in a special reflexology chair or you may have the option of using a massage couch where you will be seated or asked to lie down.
Expect to feel deeply relaxed by your treatment which can last from 30 minutes to over an hour. Your feet will feel renewed and refreshed leaving you with a spring in your step.
Reflexology can create sometimes instant effects however it is much more normal for the body to respond to the treatment during the few hours following. One reflexology treatment will provide you with a wonderful pampering and therapeutic experience however it must be said that the cumulative effect of several treatments is quite significant.
Overall this ancient system for health is one of the most long-standing and recognised forms of complementary therapy often creating surprisingly beneficial results.
Reflexology can be a relaxing experience although initially may be a little tender if someone has a blockage. Reflexology can be good for many conditions:
Headaches
Irritable bowel disease
Inflammation of the bowel/Chrones disease
Tension
Stress
Acupuncture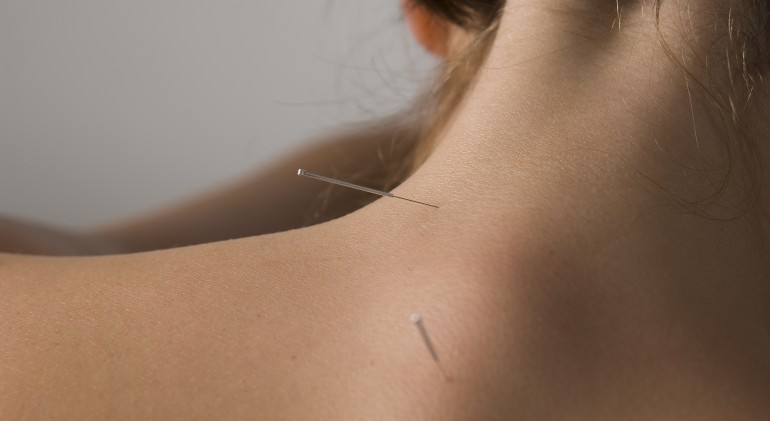 Acupuncture has been used for many years for the following conditions:
Back Pain
Migraine
Arthritis
Irritable Bowel Symptom
Chrones Pain
Smoking Cessation
Skin conditions
Facial Cosmetic Acupuncture
Anxiety
MS
ME
Infertility
Traditional chinese medicine has been practiced for thousands of years in china. Working on the basis that the body has a system of channels which when blocked cause disorders of the body by inserting very fine sterile needles into specific points and stimulating healing response blockages are removed therefore restoring balance of the body. Acupuncture is used and recognised by the NHS to helping a patient with their pain or anxiety.
Other services include:
Hot Stones Massage
Swedish Massage
Indian Head Massage
Craniosacral Therapy
Relaxing Aromatherapy Massage