Top Physiotherapy care for shoulder pain.
Our clinics not only treat backs but also treat a variety of other conditions. Shoulder pain is a very common condition. Sometimes during a sports activity a person can fall badly, if they have fallen on the shoulder it can cause dislocation or other shoulder injuries. If a person stoops it can cause shoulder pain due to the poor posture of the neck. Treatment can be carried out by Physiotherapist or Chiropractor.
SHOULDER CONDITIONS WE TREAT.
SHOULDER PAIN
SHOULDER INSTIBILITY
ROTATOR CUFF INJURIES
SHOULDER INPINGEMENT
FROZEN SHOULDER
SHOULDER SPRAIN
If you are referred to a Physiotherapist, they should explain to you what treatment will entail and how it will work. Learn more about physiotherapy.
Possible treatments include:
Massage where the physiotherapist uses their hands to manipulate your shoulder
Physiothapy treatment.
Massage therapy for mild shoulder pain.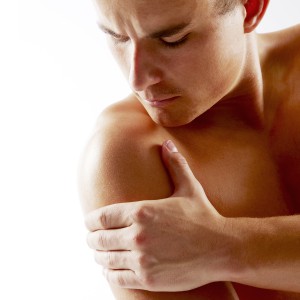 As well as the  treatment methods, your Physiotherapist may also recommend shoulder exercises specific to your needs. For example, if you have shoulder instability, you may be given exercises that will strengthen your shoulder.
If your shoulder is very stiff, exercise may be painful. A Physiotherapist can give you exercises to do without further damaging your shoulder. You may be given exercises to do on your own, or you may complete the exercises with our Physiotherapist with Manual Therapy.
Impingement
Impingement is damage to the tendons in the rotator cuff. Long-term Physiotherapy is most likely as effective as surgery for impingement syndrome.
Richard Lehane specialises in Pain management for shoulder pain injuries, from unstable shoulders to rotator cuff problems. Shoulder pain is a common condition and must be treated by a Physio that has a vast amount of knowledge regarding shoulder injuries.